Kendrick Lamar is easily one of the biggest SHP success stories of recent years. Kendrick did his first major LA show with SHP and we premiered him at the Key Club in February of 2010.
The show sold out clean, and the legend himself, Dr. Dre came out on stage to proclaim Kendrick as the new star of hip hop. Since then he has gone on to headline sold out world tours, playing venues and stadiums across the globe.
A hip-hop pioneer and living legend, Too Short practically invented West Coast rap. He began his career slinging tapes out of his car in the early 1980s in Oakland, Calif. Merging pimp game philosophies, thick funk, and hardcore tales of freaky sexcapades, his music was made for players, macks, and gangsters — of which Oaktown had no shortage.
His following grew quickly: at one point he reportedly sold 15,000 tapes in a week. His success has continued for more than 20 years. Too Short remains a hugely influential figure in the industry, with frequent cameos on records by everyone from Biggie and Jay-Z to E-40 and Scarface. SHP has a long relationship with Too Short.
Born in California but raised in Detroit, rapper Big Sean made big news in 2007 when he signed with Kanye West's then-recently formed label, G.O.O.D. Music. West offered him a recording contract and helped set up his debut mixtape, Finally Famous Vol. 1, released in 2007. A second volume arrived in 2009 with a third following in 2010. In October 2010 SHP hosted a sell-out show headlining Big Sean at the Key Club. Shortly after, he would issue his official debut, Finally Famous: The Album, debuting at number three on the Billboard 200 chart. In 2011 SHP hosted Big Sean concerts in Los Angeles and Oakland CA.
We are proud to have booked Jhene Aiko's very first live performance, in the Plush Room at Key Club. Jhené's is a Los Angeles native who started her music career contributing vocals and appearing in several music videos for R&B group B2K.In 2015 Jhene was nominated for 3 Grammys for album "Sail Out" and hit song "The Worst".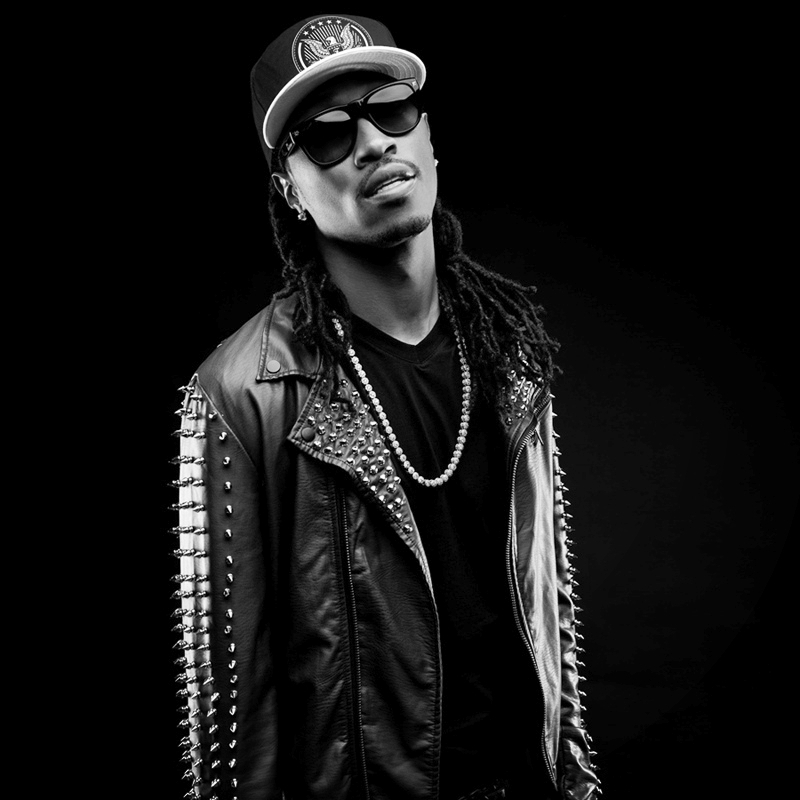 Future is an American rapper and singer from the Kirkwood neighborhood of Atlanta, Georgia, who is signed to Epic Records, A1 Recordings and his own label Freebandz. After releasing a series of successful mixtapes between 2010 and 2011, Future signed a major label deal and in April 2012 released his debut album Pluto to positive reviews. The album spawned 5 singles, which charted on the Billboard Hot 100, and was later re-released in November as Pluto 3D. SHP started working with Future in 2012, with plans to bring him back for more.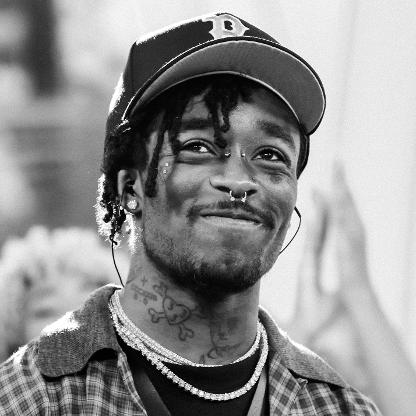 Grammy nominated artist Lil Uzi Vert flaunts a vision and fashion sense just as loud as his "futuristic trap" sound and dynamic voice. The Philadelphia native first began to set the internet on fire with his explosive appearance on Carnage's single "WDYW" alongside A$AP Ferg and Rich The Kid and later his turn on "Big Racks" for Young Thug's Slime Season 2. Lil Uzi Vert later went on to rock the world with his highly acclaimed debut album, LUV IS RAGE 2, which quickly struck #1 on the Billboard 200 and became RIAA certified gold in less than two months following its release. One of the album's hit singles "XO Tour Llif3" also went on to earn 5x platinum certification in addition to being recognized as the "Song of the Summer" at the 2017 Video Music Awards. Lil Uzi started working with SHP March 2015 with his very first Oakland show.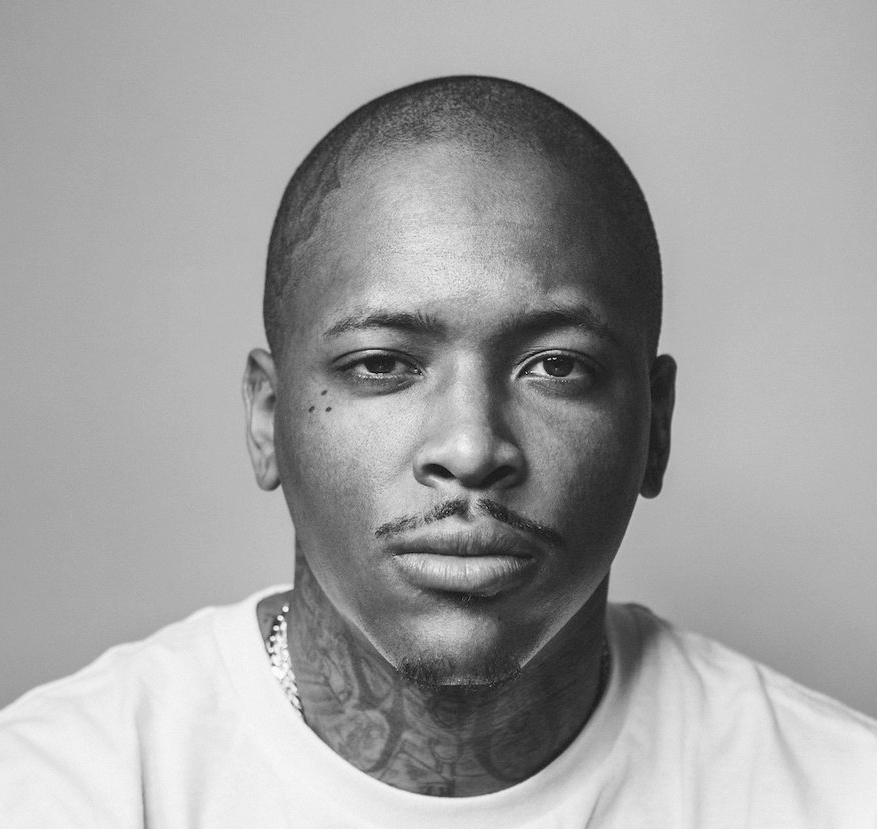 YG, a local artist that grew up in LA, and booked through our company to open up for names that used to be bigger than him. He did the work, kept up his game, made the right moves and now he is a full on headline talent that started with us at the venues like Key Club, El Rey, and across the country. YG is proof that the hustle CAN pay off.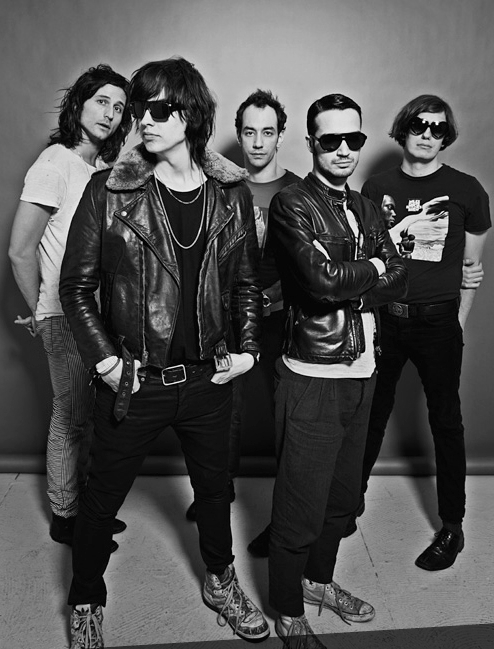 The Strokes got signed on an SHP night at The Dragonfly on March 13th 2001. They played at 7:30 and over 200 people showed up.
Born in the UK & Raised in Atlanta, Georgia, Abraham-Joseph grew up around criminality and eventually dropped out of school. He began rapping in 2013 after the death of a friend and quickly caught attention in the Atlanta underground for the 2015 mixtape The Slaughter Tape before getting nationwide attention after the Metro Boomin produced Savage Mode and his collaboration with Drake, "Sneakin'" was released.
Pop-punk/rock band Plain White T's released their record Every Second Counts back in 2006 with Hollywood Records/Fearless Records. SHP worked with Plain White T's around Christmas time of 2006. The show was a co-promote with the Knitting Factory and it was a smash hit! Since then the boys have hit #1 on the Billboard Hot 100 with their song "Hey There Delilah". The Plain White T's were recently awarded best best pop performance by a duo or group w/ vocals for their song "Hey There Delilah" during the 50th Grammy Awards.
SHP started working with Khalid on his first LA (Roxy) & Chicago show (Reggies). Since then, his debut single, "Location", was released in July 2016 and peaked at number 15 on the US Billboard Hot 100 chart and was later certified quadruple platinum by the Recording Industry Association of America (RIAA). His debut studio album, American Teen, was released on March 3, 2017.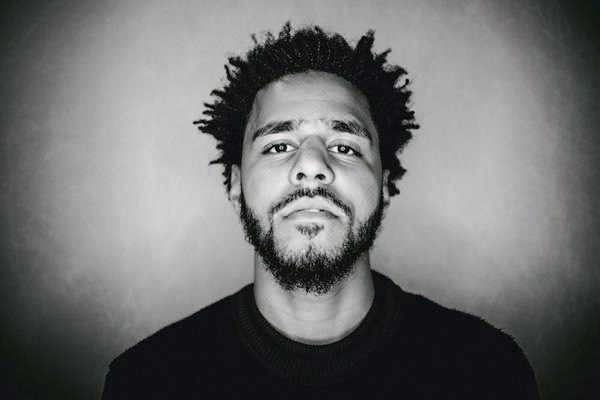 If you've been paying any attention to hip hop in the past decade, J. Cole is a rapper who needs little introduction. Often referred to as Jay-Z's protege, this is a man who made success on his own terms. In 2010 and 2011, SHP hosted J. Cole in Los Angeles, Tempe, and Scottsdale AZ.
Acclaimed hip-hopper, Lupe Fiasco performed his first LA show with SHP back in July of 2006 at the Key Club. The show was sold out and a smash hit! Later that year Lupe was nominated for a Grammy for his album, "Food & Liquor". Most recently he was awarded best urban/alternative performance during the 50th award ceremony for his song "Day Dreamin" featuring Jill Scott.
Synonymous with Bay Area rap, E-40 garnered a regional following, and eventually a national one, with his flamboyant raps, while his entrepreneurial spirit, embodied by his homegrown record label, Sick Wid' It Records, did much to cultivate a flourishing rap scene to the east of San Francisco Bay, in communities such as Oakland and his native Vallejo. Along with Too Short, Spice 1, and Ant Banks, E-40 was among the first Bay Area rappers to sign to a major label, penning a deal with Jive Records in 1994. The master of language has since blown up into the phenomenon he is today. SHP has been doing concerts with E-40 across the country for years.
There's nothing more inspiring than someone who's lived your story, and Ohio MC Machine Gun Kelly's resilience has become a beacon of hope for thousands of kids across America. Penning rhymes about everything from addiction to family issues, Kelly has become a symbol of relentless perseverance for his fans. "I got the name Machine Gun Kelly because of my rapid-fire delivery when I was 15 and started doing shows," says Kelly. Nicknamed MGK by his fans, the MC released his first mixtape Stamp of Approval in 2006. Building a local fan base, Kelly performed at Cleveland venues like Hi-Fi, Peabodies and anywhere else he could spit. But it was a trip to New York's famed Apollo Theater in 2009 that really gave him his start. SHP first hosted MGK in 2011, and we've had him back many times since then.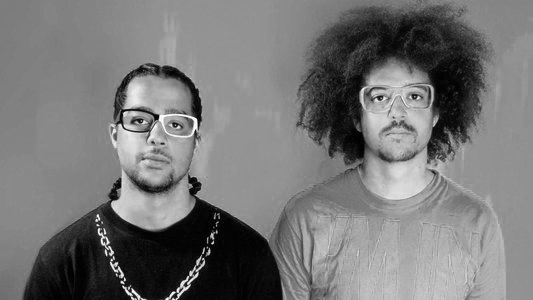 An electro-hop group from Hollywood that consists of DJ/rappers Redfoo and Sky Blu, LMFAO is currently signed to Interscope Records. They have a single titled "I'm in Miami Trick" which peaked at #60 on the Billboard Hot 100. They played a show with SHP in 2008 at the Temple Bar in Santa Monica.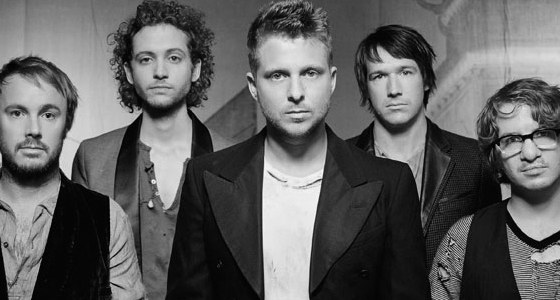 One Republic (formerly known as Republic) first collaborated with SHP in 2003 at the Viper Room in Hollywood. Since then, they captivated our attention at such venues as The Roxy and Key Club, and eventually signed to Velvet Hammer/Columbia Records. After a brief stint on Columbia , they moved to Interscope Records/Mosley Music Group. In 2007 they released "Dreaming Out Loud" their debut album featuring the song "Apologize". The single has gone triple platinum and peaked at #3 in the Top 40.
Another great story, we worked with Kehlani on her first L.A show Kehlani released her first commercial mixtape, Cloud 19. The mixtape was listed as one of the Complex's "50 Best Albums of 2014." In 2015, Kehlani released her second commercial mixtape, You Should Be Here. The mixtape debuted at number 5 on the national R&B/Hip-Hop chart, preceded from her sold-out North American promotional tour. In 2016, she was nominated for the Grammy Award for Best Urban Contemporary Album for You Should Be Here. Kehlani released her first major-label debut album, SweetSexySavage on January 27, 2017.
Russ Vitale, a rapper, singer, songwriter, and producer. Hailing from Atlanta's underground scene. Russ signed to Columbia Records in 2017, and released his major-label debut, There's Really a Wolf. During Russ' independent run, he booked his very first Chicago and Oakland shows with us. He is a true example of hard work paying off.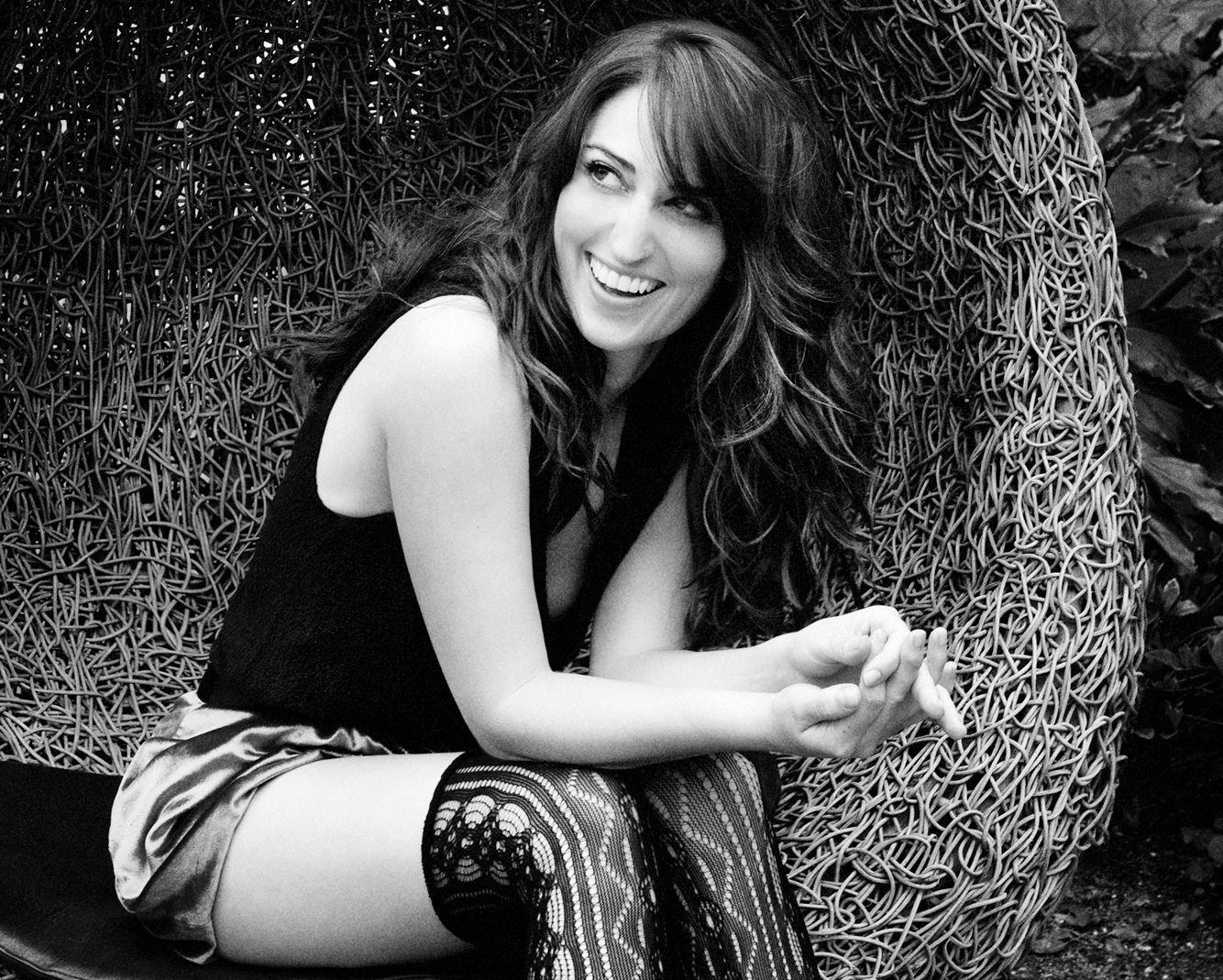 Sara Bareilles has toured with Mika, Brett Dennen, Javier Dunn, and even Maroon 5! Her coming out gig was a labor day Saturday back in 2005 at the House of Blues Sunset.She signed a contract with Epic Records' A&R executive Pete Giberga in April 2005 and has achieved mainstream success in 2007 with the single "Love Song", which brought her into the Top 5 on the Billboard pop charts.
Hailing from Brooklyn, NY, Kota The Friend is rapper and visual arts curator.
In High School KOTA taught himself to play guitar, keyboard and bass guitar which led to him venturing into the world of producing beats. KOTA is also a professional cinematographer, shooting for Asher Roth, BLU and many underground artists.
XXL magazine, FADER, BILLBOARD, Pigeons & Planes, HipHopDX, NYLON, The Source, MILK, and many other blogs. But more than anything he continues to make music for the people that need it.
Amazed by his raw talent, SHP is happy to exclusively represent and manage Kota in these early years of his career.